Call for Applications – Erasmus+ Traineeship Call 2023 School of Medicine
Published:
Wednesday, October 4, 2023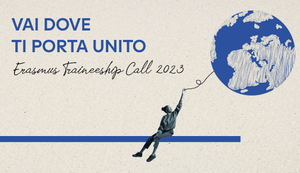 The Call for Applications for the Erasmus+ Traineeship Call 2023 of the School of Medicine is now open.
The Erasmus+ Traineeship programme allows students to attend traineeships in companies, training centres and research centres, providing with financial contribution during their traineeship abroad.
The deadline to submit the application is set on November 21th, 2023 at 12:00 (CET).
An orientation meeting will be held online on Wednesday 11th October, 2023 at 17:00 (CET).
The Call, the Application Form, the contacts and all the details are available on the School of Medicine website – section Erasmus+ Traineeship.